I have TONS of gossip to cover today. But, GORGEOUSES! These pics of Clive Owen on the set of Duplicity (new movie costarring Julia Roberts that lucky BITCH) JUST CAME IN! I had to share…ALL OF THEM! Because I love you! (And, because I'm ACTUALLY feeling much better today, thank GOD!)
CHECK. IT.!!!
'Kay wait. Why is my man making that weird face in, like, EVERY picture? Couldn't they get ONE HOT PICTURE? Oh well. Better than nothing, I s'ppose…. Still hot…. Still making my day….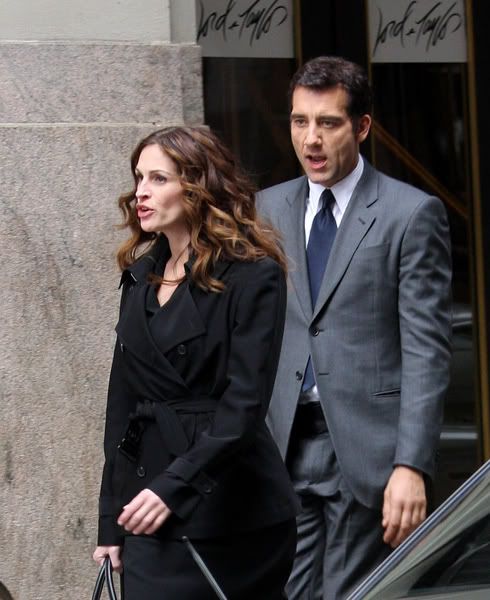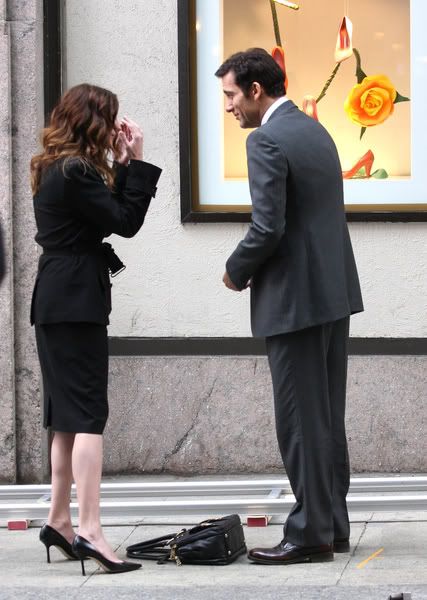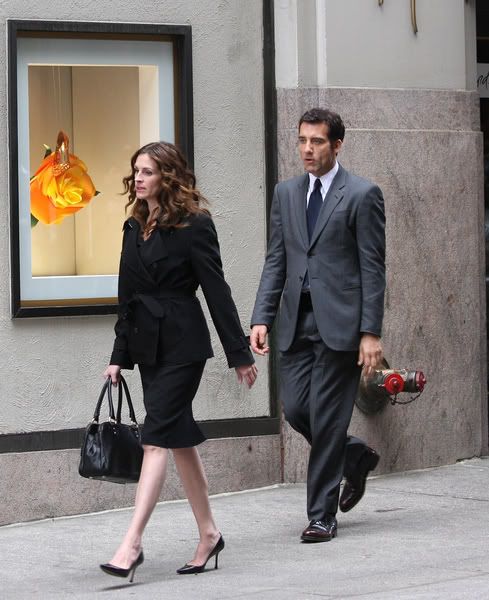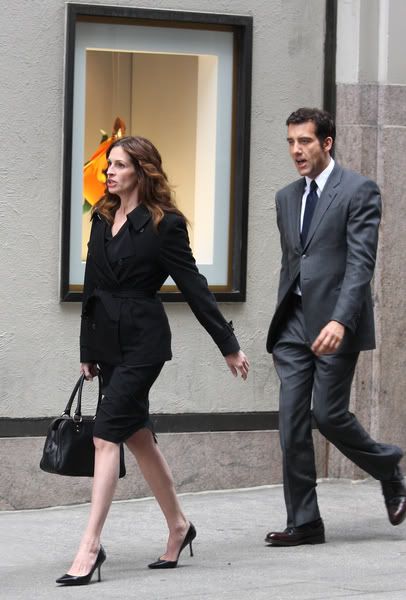 Photographs by Janet Mayer / PR Photos.