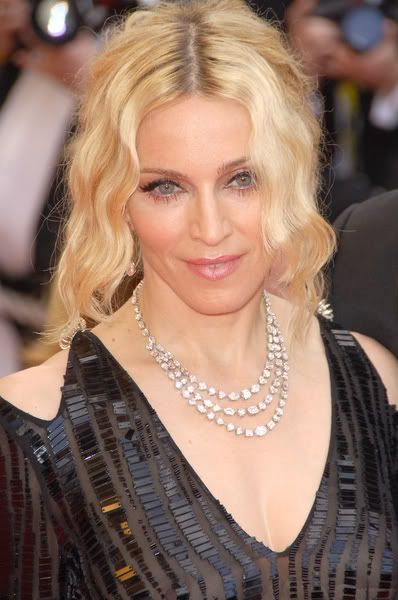 Photographs by PRN and Solarpix (respectively) / PR Photos.
Has Madonna been cheating on Guy Ritchie? Everyone from US Magazine to Associated Content is talking about the rumoured late-night visits Mr. Rodriguez (Yankee superstah) has been paying to Madonna's apartment in New York City, AND a little workout session they had together at Manhattan's Reebok Sports Club. CAN YOU BELIEVE, GORGEOUSES?
Of course, Madonna's spokesperson, Liz Rosenberg, is squashing the rumours, insisting that this is just bad publicity — an attempt to strike Madonna down while she's weak in the knees from swirling divorce rumours.
But maybe this is why Ritchie has been moping around ringless….
And, but maybe this is has something to do with Rodriguez's wife's newly-unveiled affair with Lenny Kravitz??? Hmmmmmm……
I'll keep you posted!