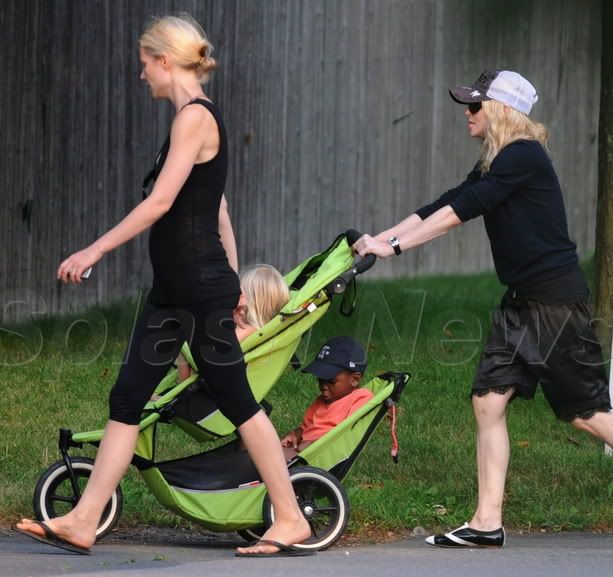 Photo, with thanks, c/o Splash News.
Madonna has escaped the chaos of her A-ROD SCANDAL to the Hamptons with yoga bud Gwyneth Paltrow. They're photo'd here with Apple (on top) and little David Banda (bottom).
What is up with Madonna's pants? Are those in? Because she wears them ALL THE TIME….