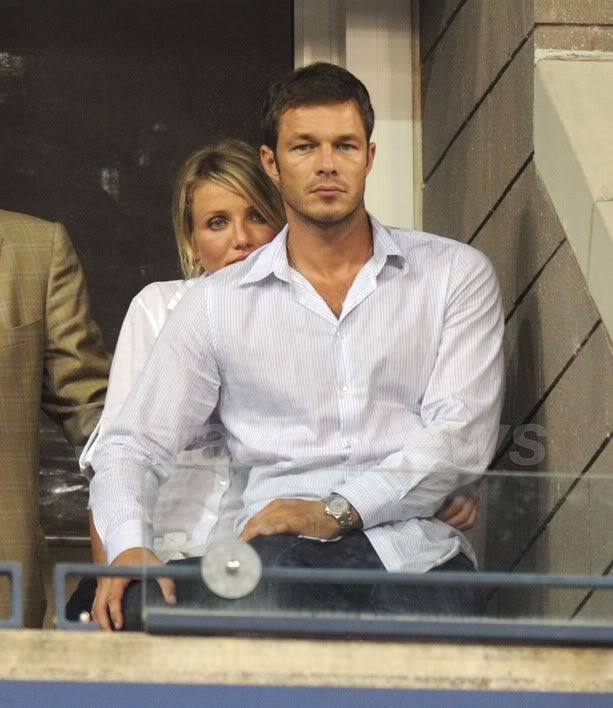 Photos, with thanks, c/o Splash News.
Oooooo. Yeeeeaaah, baby! That's hott. HE'S HOTT.
In case you're wondering, YES, that's Paul Sculfor — Jennifer Aniston's HOTT MODEL ex-boyfriend. Hold on a second while I just TAKE. HIM. IN. WOAHHH….
Location of PDA?: private box, US Open tennis tournament. Yeah, that's hott.
So, yes, Cameron Diaz and Paul Sculfor are dating and, from the looks of it, they're pretty HOTT and HEAVY! Sweet!