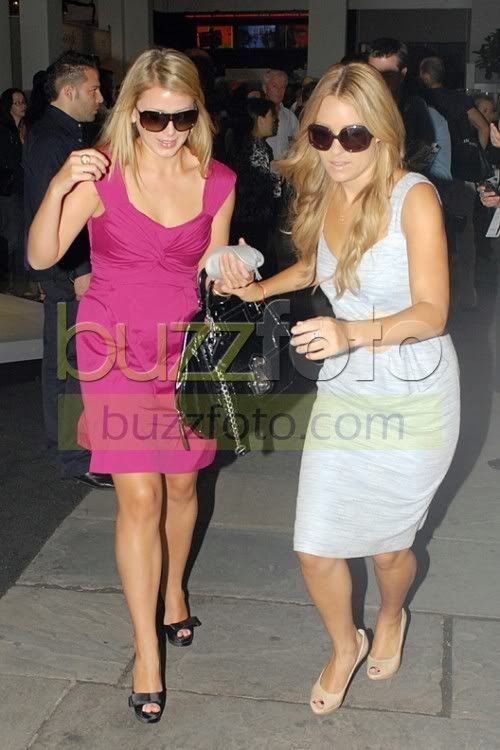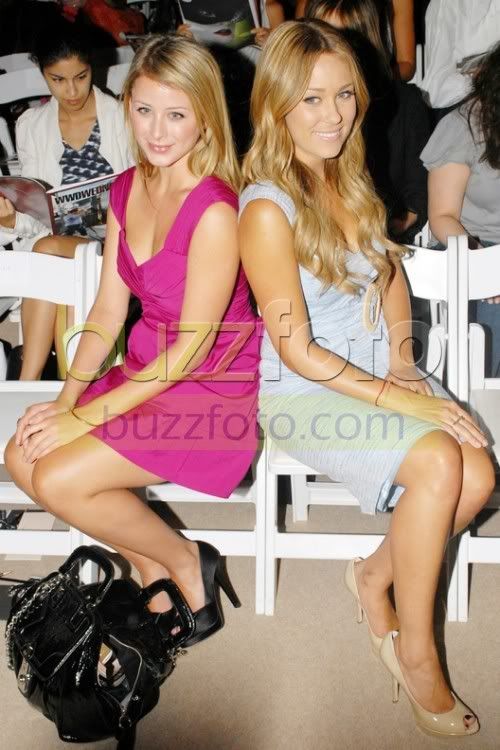 Photos, with thanks, c/o Buzzfoto.
Check how GORJ Lauren Conrad and Lo Bosworth look at the Nanatte Lepore show at the Mercedes Benz Fashion Week in Bryant Park, New York City, New York.
The new HILLS season is SMOKING! Even though, for some reason, the writers have decided to make AUDRINA look like a saint and Lauren like an immature, materialistic, self-righteous bad friend…. And, WHAT'S WITH SPENCER? He's, like, DEPRESSED. There's something seriously wrong with him. It's not even funny. Actually, it's pretty funny….
BIG BROTHER…. We are SO SORRY to see Keisha leave. Now, we only have eyes for DAN! Yes! He's conniving! But, IT'S A GAME. You're SUPPOSED to CONNIVE. In other words, JERRY, IT'S NOT REAL LIFE. Just because you PLAY JUDAS does not mean you ARE JUDAS. Game. It's a game. Why is that so hard for peeps on these reality shows to remember? Well, the answer to that is obvious. I think they call it: "SORE LOSER."
AMERICA'S NEXT TOP MODEL…. I'll get into it later on in the week. When ALL the Gorgeouses have had a chance to watch. For now, I just want to say that THIS YEAR'S MODELS ARE GORJ. I also think the transgendered contestant is there for publicity and publicity only (and maybe also for ratingses — the shows ratings are at an all-time low….) because, unfortunately, she's not model material, really. I mean, COME ON. And, what's with the judges loving her pictures? For the record, I have the same problem with the girl who was eliminated tonight. NOT MODEL MATERIAL. Shouldn't have been there in the first place.
More later…. LOVE! xo Haley-O